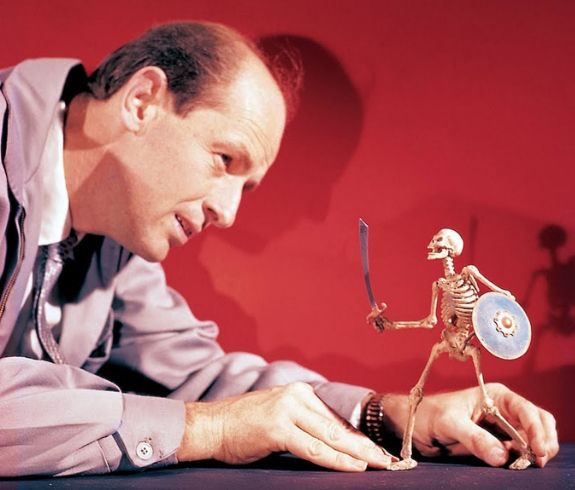 Stop motion master Ray Harryhausen stares down one of his creations.
I think I speak for all the Gunslingers when I say there goes a big chunk of my childhood. In an age of unremarkable wonders produced in the realm of 1s and 0s, Ray Harryhausen's meticulous miniature spectacles remain among the most enchanting produced for the screen. There are bound to be a number of appreciations of the man and his craft appearing on line as the news spreads,
here's one of the first at The Onion A.V. Club
.