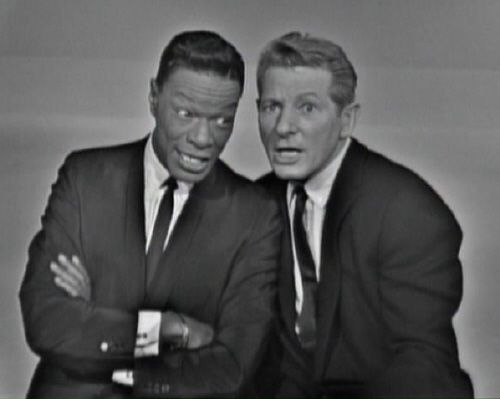 Jingle Journey
Nat King Cole & Danny Kaye
from the Dec. 25, 1963 episode of The Danny Kaye Show
I've cheated before (posting a clip of Jerry Lee Lewis singing White Christmas on a Johnny Cash Christmas special) and I'm cheating again, but who's going to complain when it's a fun cut like this duet between Nat King Cole and Danny Kaye, doing a stylistic mashup of Jingle Bells complete with ethnic humour. Three years later, Kaye would do the same shtick with Peggy Lee, but that's for another time.
The whole special is viewable on YouTube
, but for some reason not up here in Canada.