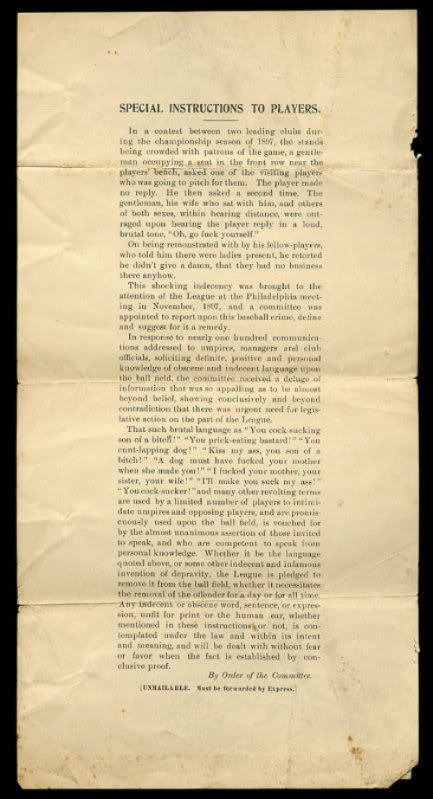 Today's adventure: Special Instructions to Players, a rare 1898 document that had to be personally delivered to professional ball teams — it was considered too obscene to be issued via the postal service — admonishing its members for the colourful language they used upon the field.
Click
here
for a better look.
While some have cast doubt on the authenticity of the document,
its provenance has been established
, and it sold at auction for $32,312.50.