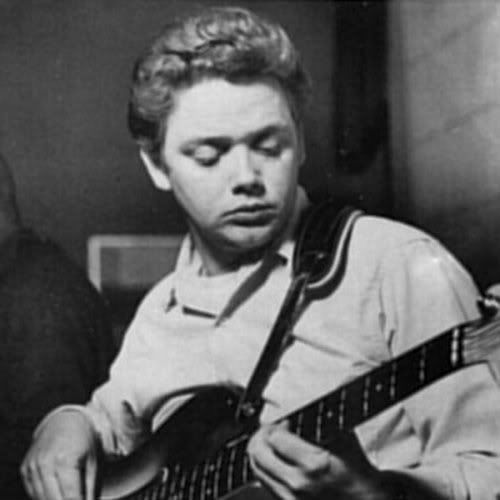 Donald "Duck" Dunn
The world is surely a less soulful place with the passing of Memphis bass great Donald "Duck" Dunn, whose four-string superiority graces more entries in my record collection than I can count. According to
this obit in the Washington Post
, Dunn died of as-yet-unknown causes while in Tokyo, playing in a Stax soul revue show with Steve Cropper. I guess it's some small comfort to know that he and Cropper were still out there, matching each other riff-for-riff on Time Is Tight or slicing the air with the sharp jabs of Green Onions.
Dunn's simple, but oh-so-right playing boosts so many great moments in music, usually floating in that rarified air created by Al Jackson Jr.'s solid backbeat and organist Booker T. Jones' unqualified cool, that it's hard to single out just one, especially when frontline talents like Otis Redding, Wilson Pickett, Sam & Dave and Eddie Floyd are involved. I think I'll just stick with the MGs for now, and
the aforementioned Time Is Tight
, which come to think of it would make a pretty apt epitaph all on its own.