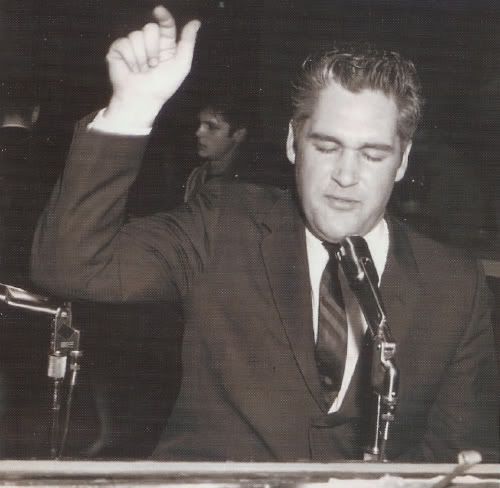 Charlie Rich - Santa Claus's Daughter (Mercury, unreleased; 1965)
Here's a genuine rarity from the Silver Fox, a Christmas tune recorded by Charlie Rich during his 18-month stint on Mercury subsidiary Smash Records, which was also home for a time to his fellow former Sun Records stablemate Jerry Lee Lewis. The track sat in the vaults for decades after Rich's 1965-66 run there, only surfacing when his Smash catalogue was reissued in the early '90s.
The song is short, just under two minutes, and definitely sweet, with a high-heel sneakers shuffle and a lot of charm from the Arkansas-born country-soul man as he puts his moves on the progeny of Mr. & Mrs. Claus. I found the track on the excellent 29-track Ace Records compilation Charlie Rich - It Ain't Gonna Be That Way: The Complete Smash Sessions, but if you don't feel like clicking on one of the download links above,
you can hear it on YouTube
.