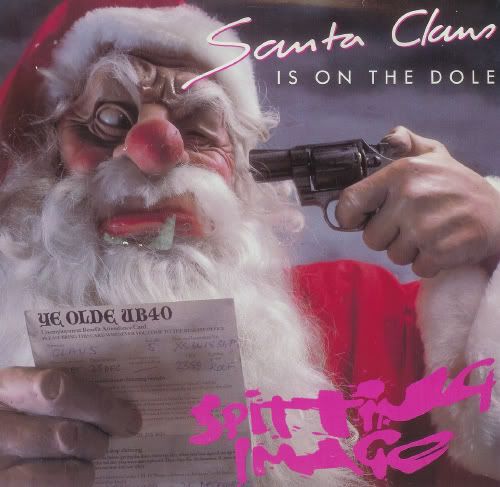 Spitting Image - Santa Claus Is on the Dole (Virgin VS 921; 1986)
Today's Disc of Christmas is by no means a classic, but still seems somewhat timely nearly 25 years after the fact.
Santa Claus Is on the Dole
was released under the imprint of the rubber puppet satire show Spitting Image while it was still in its early, Thatcherian heyday, with music by Philip Pope, whose penchant for broad parody was previously displayed on
Not the Nine O'Clock News
and the Weird Al-esque entity
the Hee Bee Gee Bees
(whose second LP, 20 Big No. 2's I found in the same shop). Lyrics are by Spitting Image head writers Rob Grant and Doug Naylor, who turned Spitting Image into England's number one program before leaving to create the science fiction comedy Red Dwarf.