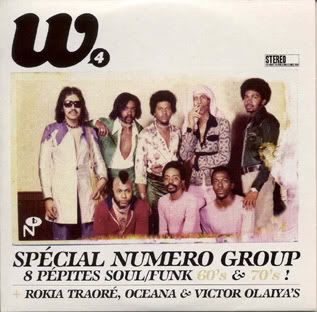 Chocolate Snow - Let Me Be Your Christmas Toy (Solo Records; 1972)
What do I know about Wichita soul-rock outfit Chocolate Snow? Not very much, to be honest, but as Christmas obscurities go, it's hard to get more obscure than this gem, recently resurrected by the fine folks at Chicago's Numero Records on their
Smart's Palace compilation
, named after the Kansas city's nightspot run by Dick Smart, owner of Solo Records.
Chocolate Snow only made four singles, one of which didn't make it past the test pressing stage, but it's worth seeking out their psych-soul version of The Beatles' A Day in the Life (also on Smart's Palace).
If you just want to hear the song,
go to the lone Chocolate Soul entry on the Numero Records blog
.