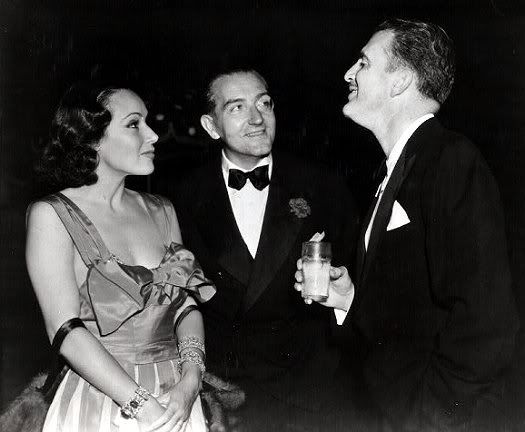 UPDATE - Donna in the comments nailed it: del Rio hubby Cedric Gibbons. Why, oh why, I didn't simply search on pics of the spouse and legendary art director I don't know but I didn't. Thanks Donna for making plain what was staring me right in the face the whole time.
Original Post: Well two legends at least but maybe three, that's up to the famously astute Gunslinger readership. This is an archived photo I got last year that had no info attached. It's easy enough to see that we have Dolores del Rio and Fritz Lang listening to, or at the very least, politely pretending to listen to...
someone else
. I'm afraid this Gunslinger has let you down in that the third person's face simply isn't matching itself to a name. For a moment I thought maybe it was Laird Creger, then, no. So please, help a Gunslinger out. Is this person a third legend, or just a party crasher? The comments are open.