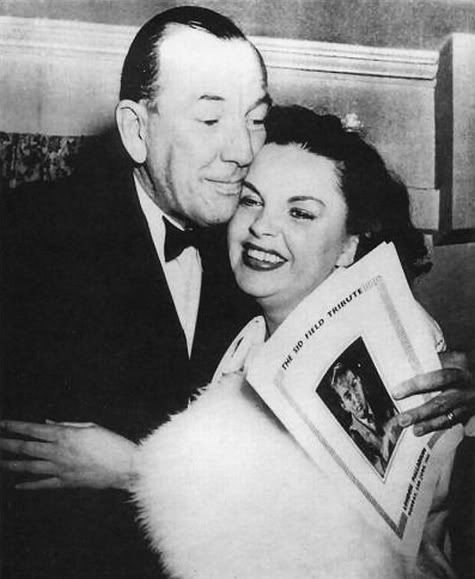 Well, here's a strange bit of audio I've had hanging around for a while: An interview (I think) conducted in November of 1961 for (get this)
Redbook
magazine. The principals are playwright/composer/actor/diarist/Vegas headliner Noel Coward, and Vincente Minnelli's ex, Judy Garland. Now, whom is supposed to be interviewing whom is not entirely clear to this reporter. If any of our visitors have the backstory on
this lively exchange
, feel free to drop me an email; or, better still, t'row it in the Comment section. We'll be glad you did.
Update (07/01/08)
Lloyd Fonvielle of the frequently amazing and highly-recommended blog
Mar de Cortes Baja
, makes the following case:
"I'm guessing this was recorded in Boston during the out-of-town tryouts for Coward's musical
Sail Away
, which ended up running for 167 performances on Broadway. Could the Kay who sometimes moderates be Kay Thompson, vocal arranger and vocal coach to Judy when she was at MGM, later a nightclub chanteuse and author of the "Eloise" books?"
Pursuing that line of (good) speculation, Lloyd continues:
"There seems to be some guy from the magazine there, in addition to 'Kay'. At one point, 'Kay' offers to moderate the discussion -- 'You can cut me out later,' she says. Then Coward says to Kay and Judy that the last time they came over to his apartment his neighbors almost asked him to leave the building.
"Kay Thompson was known as something of a character -- it's said that Auntie Mame was based on her -- and she and Garland remained friends after both had left Metro. Thompson did the vocal arrangements for a TV special Garland appeared on a year after this conversation.
"So this 'Kay' could very well be her."
I'll buy that. Well reasoned and well done, monsieur.