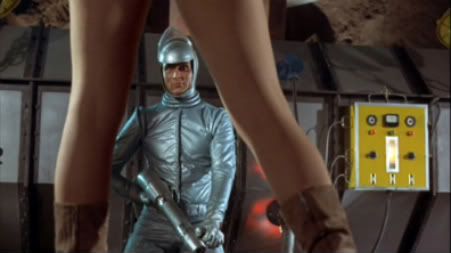 John Phillip Law takes aim in Mario Bava's delirious Danger: Diabolik.
A dependable and charismatic staple of Europop cinema in the '60s and '70s, and a busy actor up until he was recently sidelined by an undisclosed illness, John Phillip Law passed away in Los Angeles this week.
Read the AP obituary
here
.
And as you might expect, Tim Lucas's Video Watchblog has some fond parting words for Pygar
here
.