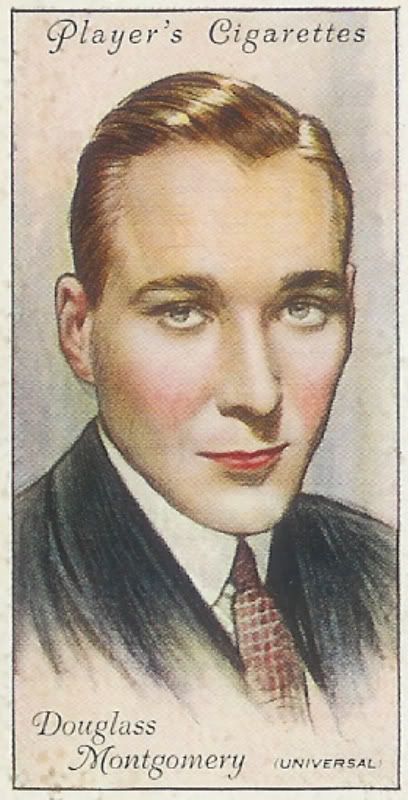 Douglass Montgomery
No. 32 in a series of 50 from Players Navy Cut cigarettes
Born in Los Angeles on October 29th, 1907, Robert Douglass Montgomery was a prominent member of the Pasadena Community Playhouse while still at a High School. Before he was seventeen, he had won his way to Broadway, subsequently becoming a member of the famous New York Theatre Guild. In 1930 he made his film debut in

Waterloo Bridge

, under the name of Kent Douglass. After four pictures, he returned to Broadway, but is now back at Hollywood again. Recent successes include

Little Women

,

Eight Girls in a Boat

,

Little Man, What Now?

and

Music in the Air

.