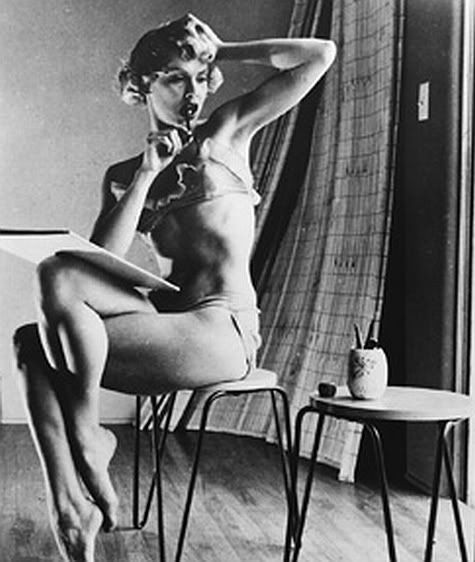 Sad news opens this Saturday, for word has come of Maila Nurmi's passing at the age of 86. Time and tide came to know her best as Vampira, but throughout her long life she was many things: an intensely ravishing pin-up beauty, a Television pioneer (for KABC-TV in Los Angeles . . . back when local television in LA was something wondrous to behold), a Blacklistee, a Comedienne, a recidivist presence in documentaries on the life and work of the late Edward D. Wood, Jr, an Antique shop owner, an habituee of Googie's on Sunset and Crescent, a lover of many and, for those who did not know her, too few.
My
Bright Lights Film Journal
colleague C. Jerry Kutner has posted
a brief and lovely tribute
in fond remembrance of the woman who associated only with geniuses.