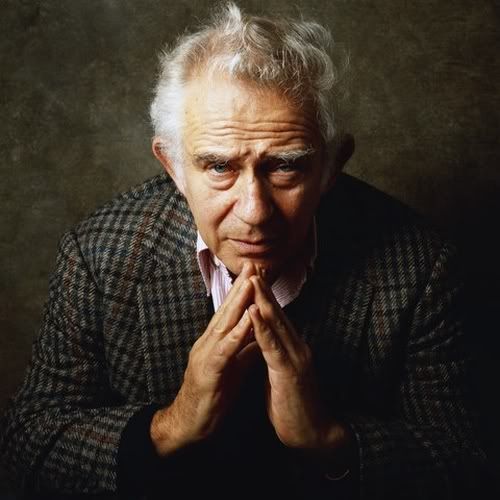 When he was having a better-than-average day and the gods were on his side, for once, he could summon waves of prose that would, with their astonishing velocity, overwhelm even the most jaded reader. When nothing, not a thing in the world, was smiling upon him, he made of himself a rank public spectacle and (albeit rarely) wrote sentences of such blinding, overreaching awfulness that one could be excused a longing for the simpler enterprise of hackdom. As the oldest-living
enfant terrible
in human history, he gave American literature and the times in which he lived the best show it ever had or could ever want.
Norman Mailer -- author of
The Deer Park
and
Why Are We in Vietnam?
;
auteur
of
Wild 90
,
Maidstone
and
Beyond the Law
; fetishist of Henry Miller and Marilyn Monroe; amateur boxer, wife-stabber, Mayoral candidate, man of letters, part-time buffoon and full-time genius -- passed away early this morning at the age of 84.
For those who have need of such things, here are three accounts of the life and the death:
The Washington Post
BBC News
The Associated Press