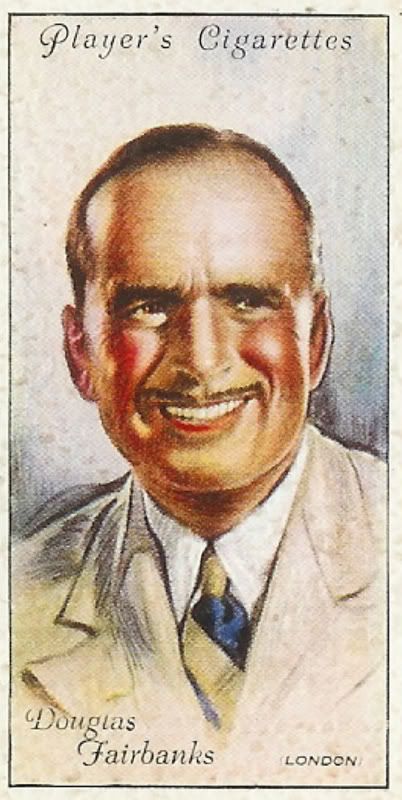 Douglas Fairbanks

No. 19 in a series of 50 from Player's Navy Cut Cigarettes
"Born on May 23rd, 1883 in Denver, Colorado, Douglas Fairbanks studied to become a mining engineer, but changed his mind and went on the stage, leaving in 1915 for screen work. He soon won stardom, becoming famous for his vigourous personality and acrobatic feats upon the screen. Perhaps his most famous silent film was

Robin Hood

. His talkies include

Mr. Robinson Crusoe

and

The Private Life of Don Juan

. In 1920 he married Mary Pickford. Douglas Fairbanks Jr. is his son by his first wife. His brother Robert manages his business affairs."