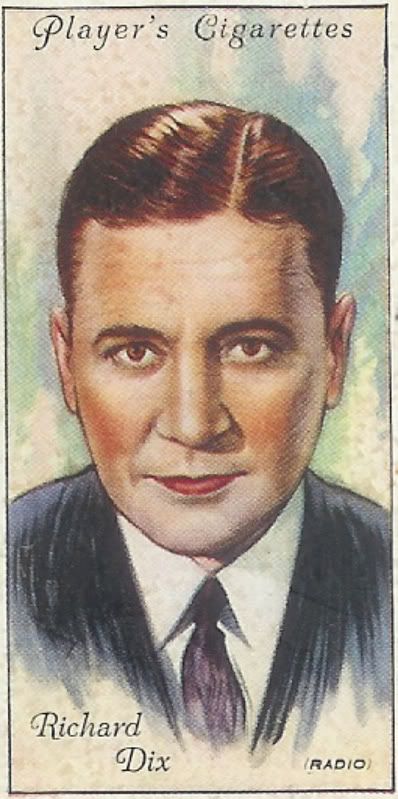 Richard Dix
No. 16 in a series of 50 from Player's Navy Cut Cigarettes
"Christened Ernest Carlton Brimmer, Richard Dix was born in St. Paul, Minnesota on July 18th, 1894. His father wished him to become a doctor, like his brother, but Richard, upon graduating from college, decided upon a stage career. He scored a success, and then turned his attention to films, his first being

Not Guilty

. He was a popular star in silent pictures, and his popularity has not been diminished by the talkies. Among his recent successes are

Ace of Aces

,

Day of Reckoning

,

Stingaree

and

His Greatest Gamble

. He has been married twice, his second wife being Virginia Webster, his former Secretary."