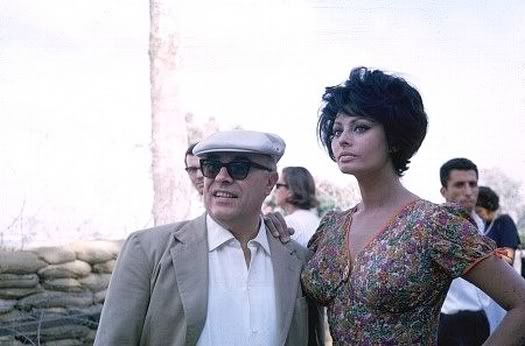 Carlo Ponti (here photographed with his wife, Sophia Loren), who had a hand in producing some of the very best (and some of the worst) Cinema to come out of Europe in the 1950s and '60s, passed away last week at the age of 94.
We here at
If Charlie Parker Was a Gunslinger . . .
suggest marking the occasion by snagging a copy of De Sica's
L'Oro di Napoli
, beholding the wonder that was Sophia Loren (particularly in those days) and marvelling at just how lucky some guys can be.
In the meantime, here's
an account
from (of all places) the Belfast
Telegraph