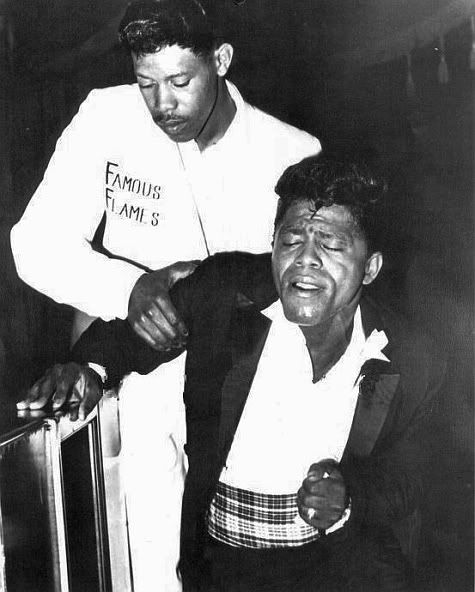 Unhappy word crosses the wires this Christmas morn' of the passing of James Brown, Mr. Dynamite, Godfather of Soul, the Hardest Working Man in Show Business, Soul Brother Number One, the Amazing Mr. 'Please, Please' himself; his age (a matter perpetually in dispute) given as 73. He was rushed last evening to a hospital in Atlanta, GA, with what was reportedly a severe case of Pneumonia, yet at this hour the cause of death is said to be in doubt.
Not the most cheerful news on any day; particularly if you, like me, have spent more than a few hours of your life contemplating the deeper beauties of
Live at the Apollo
(or
Live at the Royal
, for that matter). And while
this Obit
from the
Mail & Guardian
summarizes the case for his immortality neatly (if artlessly), a cursory listen to either of the aforementioned LPs (and about a half-dozen others I could name), would render all doubt to ash.