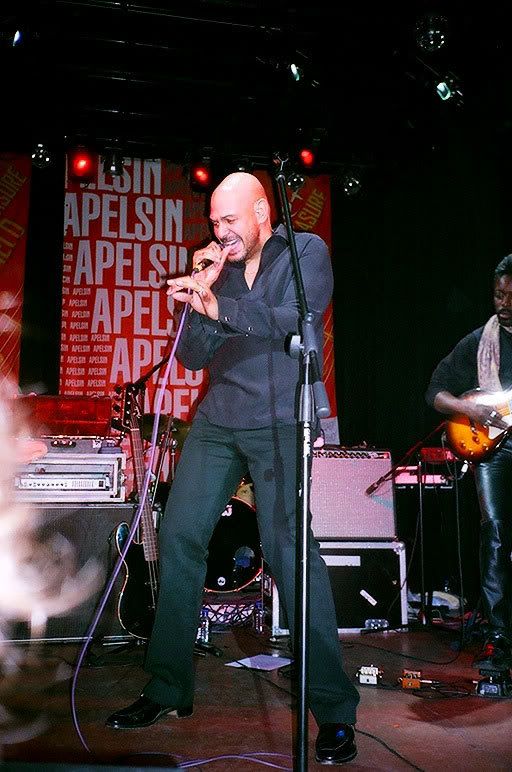 Barry Adamson
As part of today's Alfred Hitchcock blog-a-thon, our Musical Indulgence hails from Barry Adamson's 1989 debut album and original soundtrack

Moss Side Story

.

Adamson gives us his re-working of the theme from Alfred Hitchcock Presents (drawn from Charles Gounod's 1873 composition,

Funeral March of a Marionette

). If you haven't heard it, then you're in for a bit of a treat, as he takes something quite familiar and expands it. I won't fail at trying to describe what he does but suffice to say I'm a huge admirer of Adamson's and I think he's massively underrated.

This track wasn't included on the vinyl editions of the album but was included on the CD along with 'Chocolate Milkshake' and 'The Man With the Golden Arm'. If you've never heard this album, or any Barry Adamson, then

Moss Side Story

is as good a place as any to start.
Alfred Hitchcock Presents
(Barry Adamson; from

Moss Side Story

, 1989)