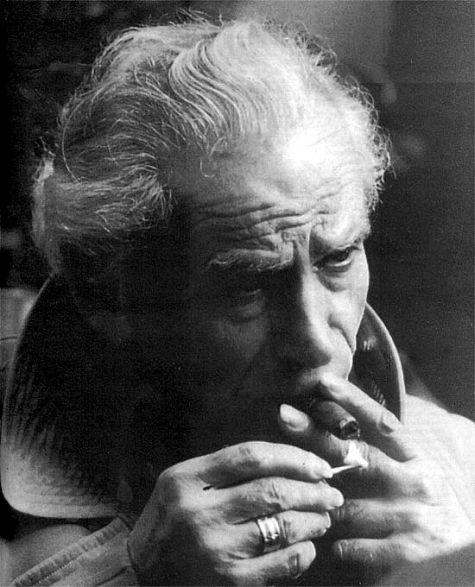 For those of you wondering at a vague theme running through today's posts, it behooves me to mention that we here at
If Charlie Parker Was a Gunslinger . . .
are somewhat celebrating the life, work and pulp ethos of Samuel Fuller, born on this day in 1912. Ex-newspaperman, professional infantryman, pulp novelist and screenwriter, and the author of a corpus of cinema that still . . . despite the prodigious effort of critics then and now . . . eludes precise quantification, Fuller unleashed a wholly private madness upon one genre after another, made a fetish of the name Griff, and kept American filmmaking honest.
Of how many artists, I ask you, can this be said?