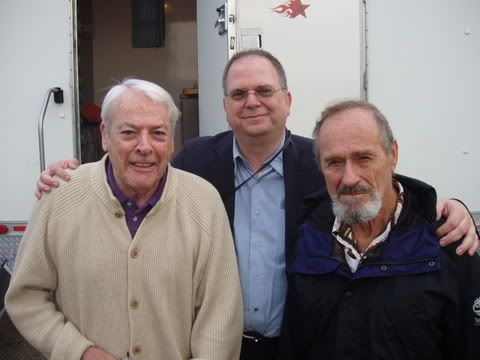 B-movie legends
Kevin McCarthy
and
Dick Miller
meet on the set of
The Trail of the Screaming Forehead
, courtesy of Sony Pictures'
Mike Schlesinger
(the man in the middle).
Amazingly, according to Mike, these two icons had never shared a dialogue scene prior to appearing in this soon-to-be released horror film homage from the team behind
The Lost Skeleton of Cadavra
(although they have been featured separately in films like Pirahna, Twilight Zone: The Movie The Howing, Innerspace and Matinee).
All that's missing is
Paul "Kelton the Cop" Marco
, who I'm sad to learn passed away two weeks ago.