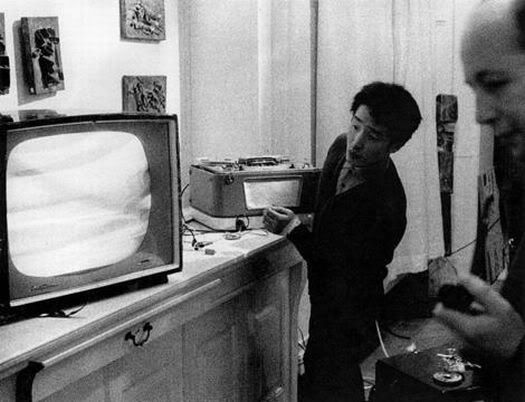 It is with a heart more heavy than usual that we here at
If Charlie Parker Was a Gunslinger . . .
mark the passing of Nam Jun Paik. He was all manner of things . . . a perpetual student laboring in any number of disciplines, one of the leading lights of Maciunas' Fluxus movement, a fellow-traveller of John Cage and Karlheinz Stockhausen . . . but perhaps we might best remember him as the first artist to see the expressive potential in Video Art, and the only one whose work could convince others of such a thing.
He died in Miami, of all places, on January 29.