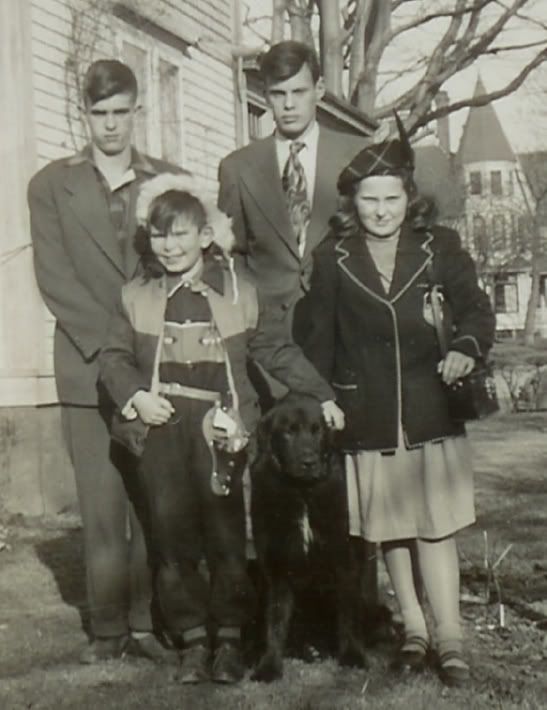 Robert, Michael, John and Denise Cooke (and friend)
Sorry for my absence from these environs for the past couple of weeks, I was away in Montreal and then off to see Sigur Ros in Portland, ME (amazing show, if you ever get the chance to see them, GO...I swear, I was thinking "This must be what it was like to see Velvet Underground back in the day...").
When I returned, I learned my Uncle Mike (seen above in cowboy gear in Yarmouth, N.S. in the early '50s) had been admitted to hospital with pneumonia while battling lung cancer. He's my last uncle on my father Robert's side (John died over a decade ago) and I've always been extremely fond of him, and it was heartbreaking to see him go down like that. Needless to say, it's been an emotional couple of weeks.
You can read my
tribute to Mike
on my LiveJournal, and you'll see me back on Charlie Parker... very soon.