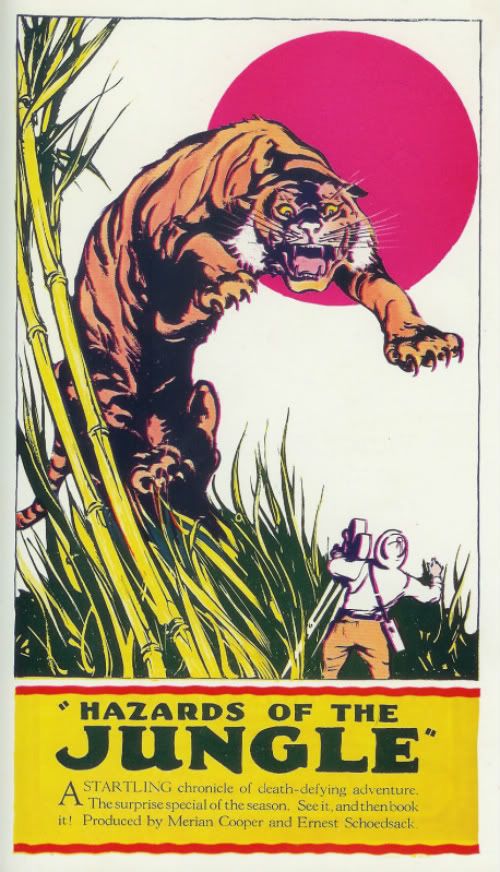 Hazards of the Jungle
(Merian C. Cooper, Ernest B. Schoedsack; 1927)
From the 1927 Paramount release book
"A startling chronicle of death-defying adventure. The surprise special of the season. See it and then book it."
Hazards of the Jungle
would become the more enigmatically named documentary
Chang
from the adventure-seeking team of Cooper and Schoedsack, before they went on to creating their own adventures in fiction films like
King Kong
and
The Most Dangerous Game
.