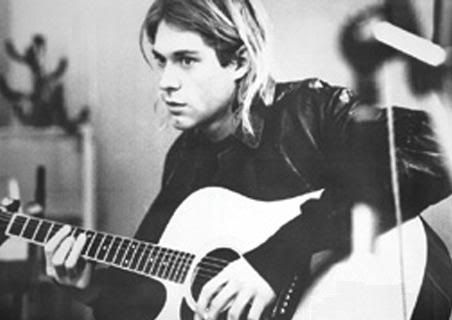 Kurt Cobain (1967-1994)
Considering the way I've been feeling these last few days, it's probably not the greatest idea for me to be posting this, but I'd planned on doing it to mark the occasion . . . posting this entry, I mean.
Eleven years ago, Kurt Cobain, leader of the band Nirvana, a songwriter of great, if deranged gift, and the classic paradigm of a henpecked husband, blew his head off with a shotgun at his home in Seattle, WA. He was 27.