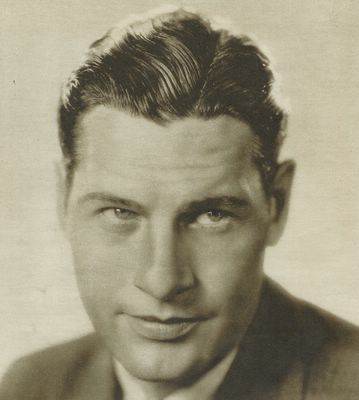 From An Autographed Who's Who of the Screen (1930)
"I landed in Hollywood with just $22 to my name. And I lived for three weeks on about 14 cents a day while looking for a job. I finally got the job, as worker in a film laboratory. Then strange as it may seem, I had a stroke of luck when my leg was broken in a motorcycle accident and I was laid up in the Paramount hospital. Things did not look good then, but a casting director seeing me there promised me some extra work after my injuries had healed. The work went along pretty well with me until I was given a fair role in 'Vengeance of the Deep.' After that came a period of no work. Just as I had about decided that maybe I was not cut out to be an actor after all, I was offered a contract by Paramount and given a part in 'The Name of Love.' My big chance was one of the leading parts in 'Wings.'"
"I was born in Charlottesville, Virginia, later moving to St. Paul, Minn. I attended the Univesity of Pennsylvania. In January, 1917, I came to New York and enlisted in the Royal Flying Corps, trained in England and served as pilot taking planes to the front. I have been a swimming instructor, worked in a brokerage office, written sports for the Duluth News-Tribune and had a fling at the Texas oil fields."
-Richard Arlen